DIGlass lamps are all made up of a mold-blown glass lampshade handcrafted by the Venetian Master Glassmakers.
The process begins by creating the chemistry necessary to prepare the glass paste that will then be melted in the furnaces. The result is a bolus of incandescent glass that, once extracted from the oven, takes shape under expert hands that "cradle" it until it is ready to be blown with the Blowpipe.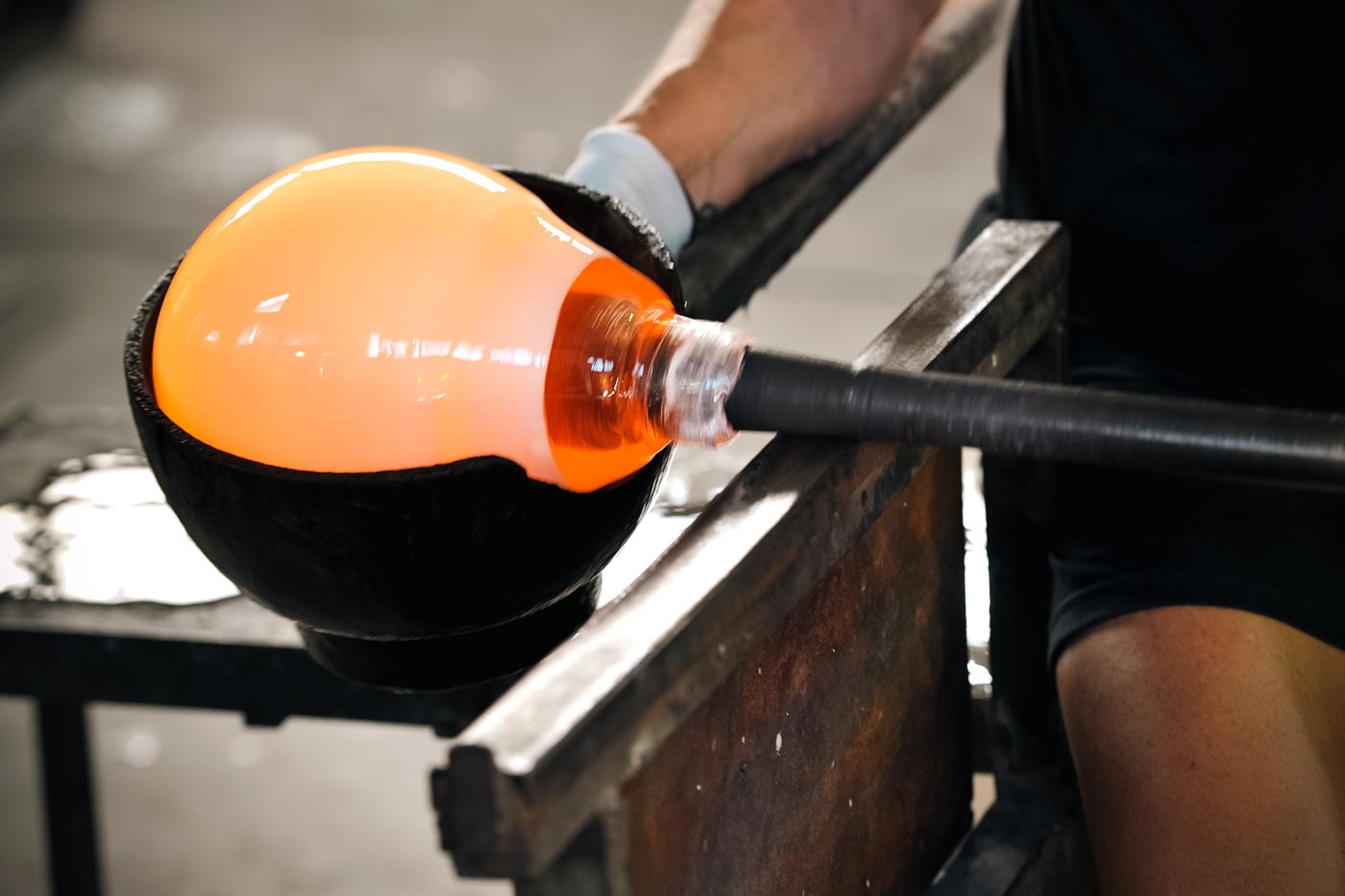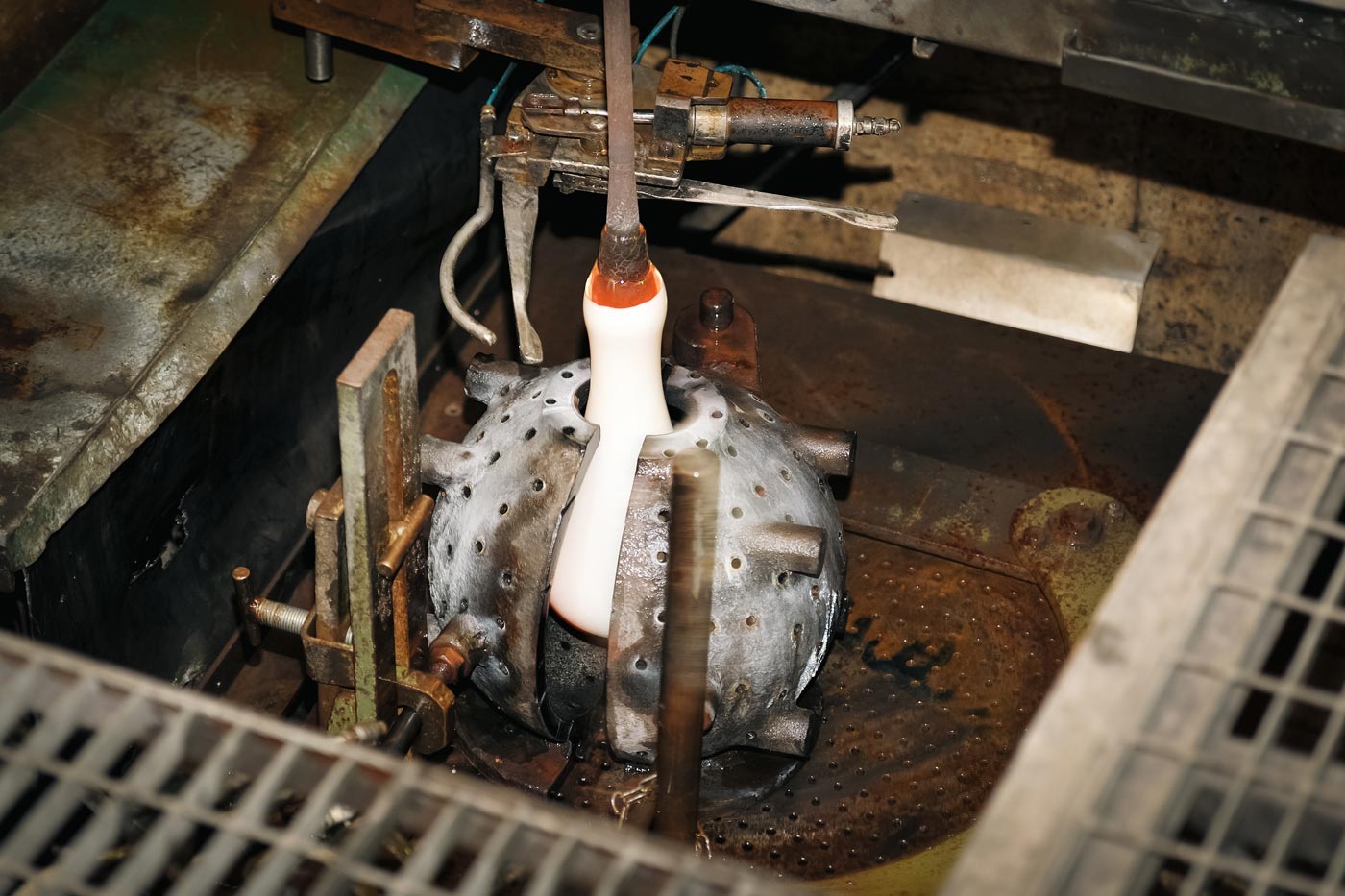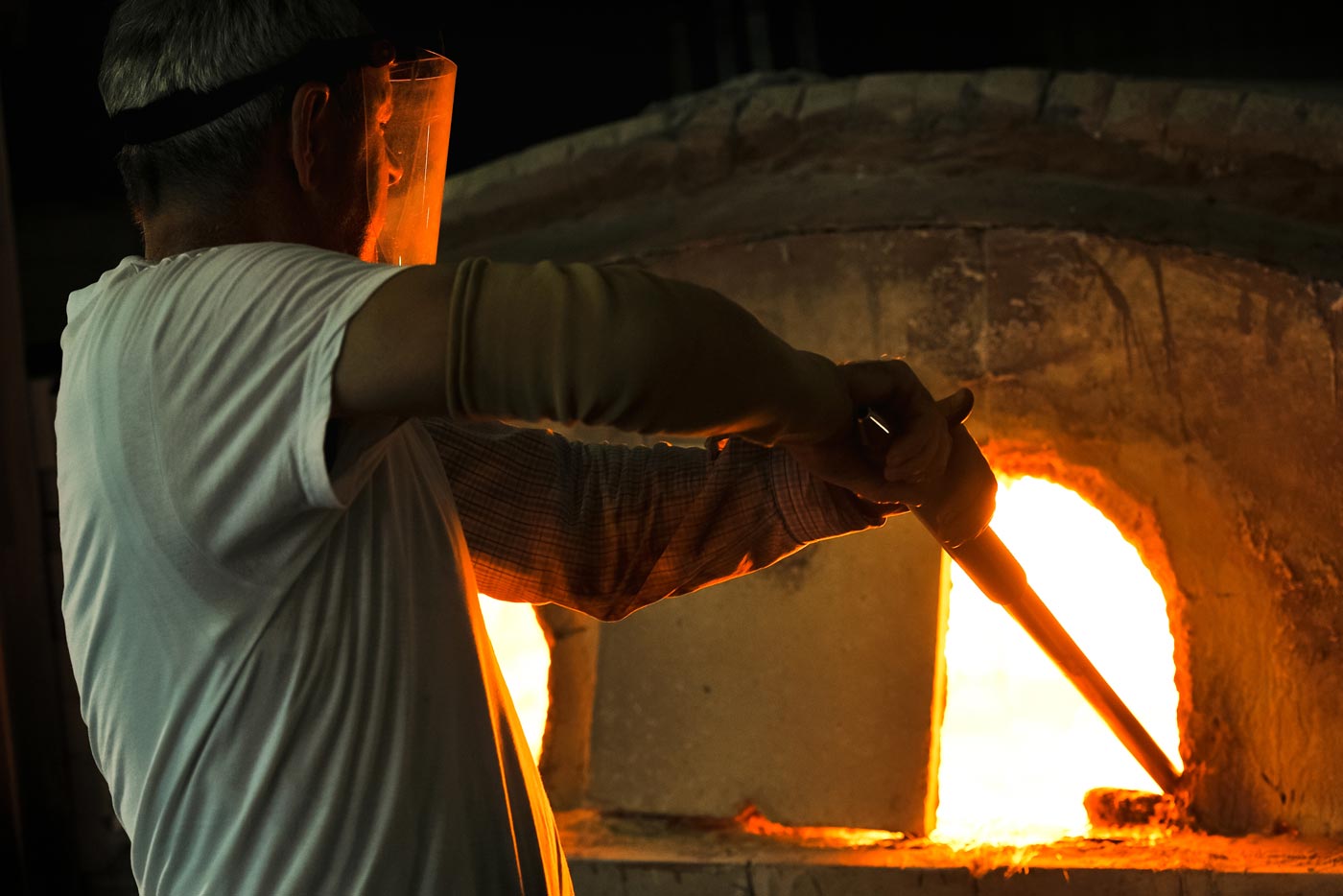 And here art and power come into play: the breath of the artisan glassmaker begins to inflate the glass inside the molds prepared specifically to obtain the desired shape. The glass is then removed from the molds and immediately inserted into the cooling machinery, which dilutes the work piece slowly to avoid breakage.
A meticulous grinding work is carried out cold to smooth the attachment points of the glass to the processing rods, obtaining a blown glass finished for the DIGlLASS lamps, well refined with a scrupulous work of polishing and quality control.